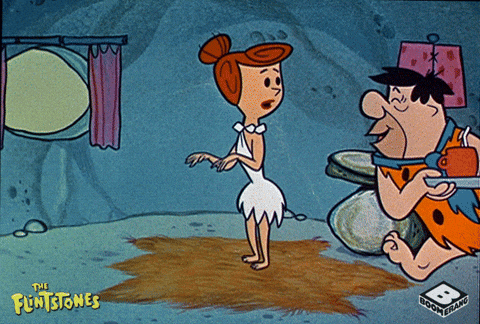 Did you FANTASIZE about your married life as a child? I did.
I remember it like it was yesterday. I was eight years old staring at brussel sprouts on my supper plate. Dad starts hollering at Mom from the den where he was watching TV while sitting in his comfy chair. "Woman bring me some salt and pepper!" Mom's job in life was to meet Dad's demands or else there was hell to pay. She rarely succeeded.
Mom goes running into the den with salt/pepper and a smile on her face like Edith Bunker from "All in the Family." Dad throws a fit about his unsalted food. Mom apologizes hoping to prevent the escalation. No chance of taming the beast on that day.
I ran out the back door as fast as I could. The goal was to temporarily escape family prison. My eight-year-old mind was filled with horrible scenes and I desperately craved something to take me away from my pain.
The short sprint down the tar and gravel road took me to my best friend's house. Jimmy lived in a split-level home with his sister and parents. There they were sitting around the TV each one tucked into their comfy chairs watching the Wonderful World of Disney. The kind of stuff families did on a Sunday night in the 70's.
I stood in the shadows of nightfall staring into their sunken living room as they pleasantly enjoyed the evening. They were eating TV dinners on TV trays smiling and laughing with one another.
IT WAS PERFECT. The Perfect little family was enjoying their perfect little life.
There was no hollering, no anger, no demands, no crying and NO BRUSSEL SPROUTS!
OH MY GOSH! I WANTED THIS. I needed a perfect little family to take away all of my childhood pain. I vowed to myself that somehow I would get that family.
Forty years later I have a story to tell. I have spent my life chasing the perfect marriage and the perfect family.
I know I'm not alone in this quest because I can tell from your social media pictures and posts that you chase after the same thing.
But I wonder what would it be like if we told the real story about our marriages and families.
Our Content creation has a purpose.
We are liberating couples and families trapped TRAPPED IN THE FANTASY OF PERFECTION.
We learned that striving to have the "perfect marriage" imprisoned us to hiding, faking and pretending to have it "altogether."
We are creating content THE UNPERFECT MARRIAGE & THE UNPERFECT FAMILY .
UNPERFECT is a copyrighted concept that we are using to tell our story and empower others to be liberated from the pretense of perfection.
My hope is that as we tell our story it will empower others to courageously embrace their unperfect story. We can't improve our relationships until we embrace change. Change comes as we take off the vale and let the truth bring healing and freedom.
It begins with owning your fantasy. THE FANTASY set in motions desires and expectations that have influenced the creation of your marriage and family.
What did you long for as a child, a young person, a young adult? Those longings have manifested into what you have today. Take ownership of your need to have it your way. This is the beginning to having a GOOD ENOUGH MARRIAGE AND A HEALTHY FAMILY.
STAYED TUNED THERE IS SO MUCH MORE TO COME.